Lady Madonna (Love Version) (RB3 Edition)
The Beatles
Track #17 from the album

Love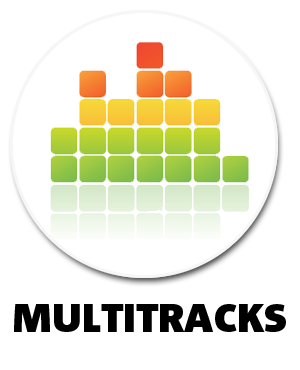 ---
Main Author's Notes
(DESCRIPCIÓN EN ESPAÑOL MAS ABAJO)
English:
After two months it's finally here! This custom is also available for The Beatles Rock Band (And i heavily recommend playing it there) So check the bottom part of the post for that version.

Disclaimer: I'm not related or part of The Beatles Rock Band Custom DLC Project, but i really like their work!
Authors who worked on this Custom:
Tempo Map, Vocals, Bass, Guitar, Pro Keys and TBRB animations by Bigotebicolor.
TBRB Effects and Stages by Drago.
Vocals revision and Pro Keys by Naav.
Tempo Map and 5 lane Instruments revision, Drums, RB3 Convertion and TBRB dreamscape by me. Also really huge thanks to Atupomaruru and Sharpi
Español:
Finalmente después de dos meses salió! Este custom está también disponible para The Beatles Rock Band (Y les recomiendo personalmente que lo jueguen ahí) así que revisen la parte de abajo de este post para esa versión.
 
Aviso: No estoy relacionado o soy parte del Beatles Rock Band Custom DLC Project, pero me gustan muchos los customs que hacen!
Authors que trabajaron en este Custom:
Tempo Map, Bajo, Guitarra, Pro Keys, Vocals y animaciones para TBRB por Bigotebicolor.
Efectos y cambios de escenarios en TBRB por Drago.
Revisión de Vocals y Pro Keys por Naav.
Revisión de Tempo Map e instrumentos de 5 notas, Batería, Conversión a RB3 y dreamscape para TBRB por mi.
Además muchísimas gracias a Atupomaruru y Sharpi por darme una mano
Links:

TBRB Preview with sound: https://streamable.com/vgllb8


RB3's Pro Keys Preview: https://streamable.com/6zayeq


Beatles Rock Band Xbox 360 (If your console isn't with JTAG or RGH it won't work) (Tu consola tiene que tener RGH o JTAG): https://dl.c3universe.com/5fa181c6510784.68512099
You have to download this specific file and copy it on:
"Your USB or HDD\Content\0000000000000000\454108B1\00000002"
Tenés que descargar este archivo en particular y ponerlo en la ruta que sale arriba


Beatles Rock Band PS3: https://dl.c3universe.com/5fa38b006f0da9.18596821
You will need to make your TBRB copy able to read customs, for that, and since i don't have much experience with PS3 customs, i recomend you checking the Custom DLC Project Discord Channel, there is a really good guide there about how to do it. it also applies for RPCS3 (https://discord.com/invite/XM9gexj)

Para que funcione vas a necesitar que tu copia de TBRB pueda leer customs, para hacer eso, y dado que no tengo mucha experiencia con customs en PS3, te recomiendo que revises la guía que hay en el servidor de Discord del Custom DLC Project (El link de acá abajo es para la versión en español del server), también aplica para quienes jueguen en RPCS3 (https://discord.gg/wYVh564FHZ)


Beatles Rock Band Wii: https://dl.c3universe.com/601250c74909e2.91723038
After some weeks working along 456Productions we managed to get the customs working on Wii/ Dolphin! Check this guide i wrote and his videos (They are linked on the guide) for setting up them (https://docs.google.com/document/d/1uwE_w8M-i9AQwpWS2xmVT406C6gRRt7iKXDVDNstfqM/edit)

Después de varias semanas de prueba y error con 456Productions logramos hacer andar los customs en Wii/ Dolphin! Les dejamos esta guía y videos (Linkeados en la guía aunque de momento solo en inglés) para que puedan hacerlo ustedes también (https://docs.google.com/document/d/1egoKS_sTgp6riKztAJ8hKCz4lFQ07pQ_d2KZYkM6UaA/edit)